Monogramming in Reading, PA
At Berks Monogramming, We Take Great Pride In Providing Top-Quality Monogramming And Embroidery Services To Our Valued Customers In Reading, PA, And Beyond Since 1989.
With over three decades' worth of experience in the industry, our team is committed to delivering exceptional personalized products that meet your every need. Whether you're looking for custom monograms for your business, an embroidered gift for a loved one, or apparel with a personal touch, we've got you covered.
We're A Customer-Centric Company
As a customer-centric company, we understand the importance of flexibility when it comes to customization. That's why we have a no minimum order policy – you can order as little or as much as you need. We believe that every individual and business, big or small, deserves the opportunity to experience the uniqueness and elegance that monogramming and embroidery can add to their products.
Our range of services includes monogramming and embroidery on various items, such as apparel, home décor, accessories, and more. Whether it's a monogrammed logo on your company's uniforms or a personalized embroidered name on a baby blanket, we pay meticulous attention to detail in every project we undertake.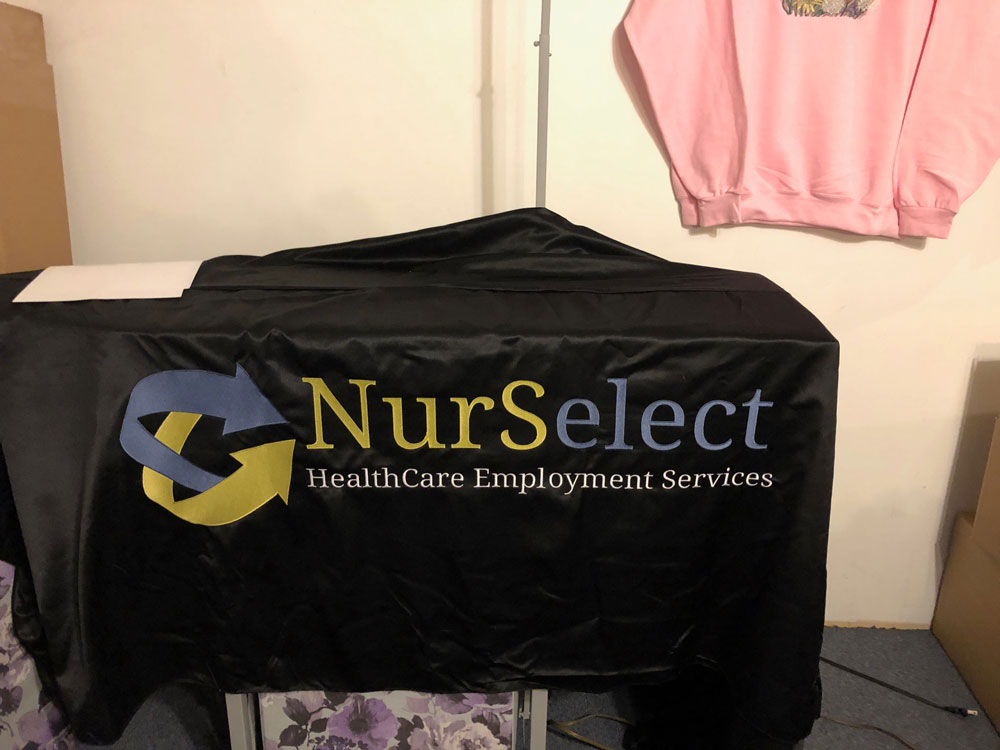 Increase Your Brand's Visibility
If you're a business owner, consider partnering with us to enhance your brand's visibility and professionalism. Our skilled team can assist you in creating custom embroidered logos, corporate gifts, or promotional items that will make a lasting impression on your clients and employees. We understand the power of branding, and our goal is to help you showcase your business in the best possible light.
At Berks Monogramming, we work closely with each of our clients to ensure that their creative vision is brought to life. Our team of highly skilled professionals is dedicated to delivering excellent craftsmanship and exceeding your expectations. From selecting the perfect font and thread color to providing expert advice on design choices, we are here to guide you through the entire process.
Wide Range of Options
We're proud to offer a wide range of options to suit your personal taste and style. From the classic elegance of monogramming to vibrant and eye-catching embroidery designs, let us transform your everyday items into personalized works of art. Beauty truly lies in the details, and we believe that our attention to these details sets us apart from the competition.
Proudly serving these areas!
Pottstown, PA | Ephrata, PA | Coatesville, PA | Lebanon, PA | Phoenixville, PA | Emmaus, PA | Pottsville, PA | Lancaster, PA | Allentown, PA | West Chester, PA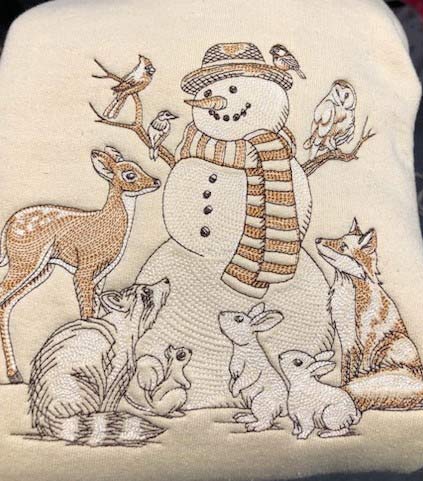 Customer satisfaction
Customer satisfaction is our top priority, and our commitment to excellence extends to every aspect of our business. We strive to provide a seamless and enjoyable experience from start to finish. With our quick turnaround time, you can expect your customized items to be ready for pickup or delivery in no time. Big or small, we appreciate and value your business.
Contact Berks Monogramming Today!
So are you ready to add a touch of elegance to your belongings or create the perfect personalized gift? Contact Berks Monogramming today and let us help you bring your vision to life. Our friendly and knowledgeable team is excited to assist you and answer any questions you may have. We look forward to working with you and making your personalized dreams a reality.